Fun with Powerpoint
Here's what I've been working on lately...
My local Democracy for America group developed a committee to work on training for Precinct Chairs. We've got several "training modules" underway. One thing that I've finished is a Democratic Powerpoint template: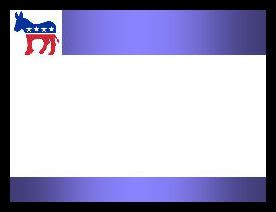 . Cute, eh? Email me if you want it... it took about 10 minutes to whip up so I'm not saying it's anything fantastic but if you don't know how to do PowerPoint Templates and you don't want to learn, it might come in handy.

And, here's the other thing I've been working on: training on how to create your own internet mailing list.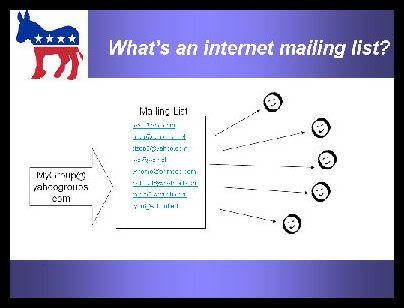 Yeah, I know, it's really easy, why would anyone need training on how to set up a Yahoo Group? Well, some folks probably can use the training, and the Yahoo Group is a pretty useful tool for an activist, I think.

Anyway. That's what I've been up to been recently. More to come, I hope!